Thanks to KT, Benjamin and Ryan for making our last meeting in 2014 awesome.
Sorry we weren't able to get Rollo for our meeting.  We're planning to get something going to talk about Wipster in 2015 (Of course you can check it out online by yourself – but it's more fun together)
JANUARY IS COMING UP QUICKLY…. damn.
Want to be part of the DMALA team?  Drop me an email!  (dmalamail@gmail.com)
IN NOVEMBER LET'S TALK ABOUT BEING THE DESIGNER – SOLO? TEAM?. and YOUR WORK / DEMO REELS
SPECIAL CRITIQUE BY SPECIAL GUESTS BENJAMIN BUDZAK & RYAN SUMMERS
Animator: Benjamin Budzak, and Creative Director at Imaginary Forces: Ryan Summers will guest host crits for Behance and Submitted works. This month's demo reel month will include a special critique section.  If you're interested in participating with a demo reel, please upload your file to Behance and share the link with us. Please also use this special dropbox link to submit the movie clip for curated critique. SPECIAL CRITIQUE SUBMISSION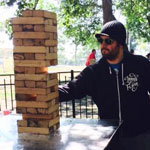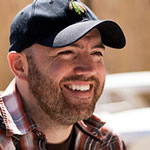 ---
WIPSTER
There are so many topics we've covered in the past about setting up your own business, how to get new clients, what does individual insurance mean, but this month – let's talk about what it means to work solo vs. working in an independent team.  How do you keep in touch with your team to work collaboratively on video?  Wipster's HQ is in New Zealand, but with their help, it doesn't matter where you (or your team) is to work collaboratively on any Work In Progress.  Rollo Wenlock is an entrepreneur and filmmaker interested in how we make better films to connect people. Wipster was created by filmmakers, creative media artists and a bunch of people who love technology, but hate tedium, process and drudgery. And that's why they created Wipster; a beautiful, intuitive digital media review and approval platform designed for content creators, media teams, and anyone creating short-form video projects.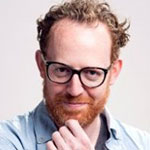 Rollo Wenlock / Wipster
---
HEY DON'T DO THAT.  PHYSICAL HAZARDS OF DESIGNING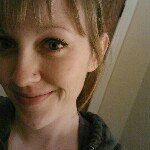 Plus, hazards of the digital designer: KtIsabelle will present a few real life issues you may not be aware of that could REALLY hurt you.  (bring your yoga pants)  There are many things that you'll need to take care of when you're designing on your own, including taking care of yourself.  Kt will talk about some things you'll want to consider even though you may be in the "that'll never happen to me" camp.  Some simple steps to help you design better, longer, more safely.
This month, we'll have food and our END OF YEAR PRIZES!
MORE  TO FOLLOW!
—-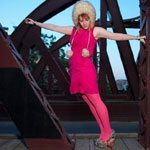 Do you follow @KtIsabelle on twitter? We'll be hanging out up the street @1739 Public House on Vermont Ave after the meeting.  Make sure you follow her on twitter for more news coming up…
WORDPRESS NEEDS YOU
We've launched a new look for the DMALA website. Currently, the direct URL is https://dmala.wordpress.com.  We'll be moving back to HermosaWave once we start to build this up.  Got any ideas? We wanna hear 'em.
Twitter

 : http://twitter.com/dmala

Toolfarm

 (http://tinyurl.com/TFdmala) Thanks to our friend @MicheleYamazaki @toolfarm; you can save some crazy money on software. Gotta use our member link! (or call them and let them know you're referred by us – yes non-members can use the link)
OUR AWESOME SPONSORS ACTUALLY SPONSOR YOU…
YES! Part of our evening is going to feature our door prize drawing.  Everyone who comes gets a ticket.
The prizes are offered by the companies who help you make your work better – please click on their links and check out their gear…
-Ko
(@ninjacrayon)
ARE YOU A MEMBER OF OUR FB PAGE? You should be. Jobs, Specials, News, More…
GOT A COMMENT? SUGGESTION? WANT TO GIVE A PRESENTATION? WANT DIFFERENT PIZZA? Shoot me an email.
Did you know you can add/approve your friends for the FB Group?
INVITE A FRIEND